基于GaSe和GaSe0.7S0.3单晶的单脉冲CO2激光倍频器
1.

俄罗斯科学院 西伯利亚分院 强电流研究所, 托木斯克 634055, 俄罗斯;

2.

中国科学院 长春光学精密机械与物理研究所, 激光与物质相互作用 国家重点实验室, 吉林 长春 130033;

3.

托木斯克州立大学 西伯利亚物理技术研究所, 半导体材料科学实验室, 托木斯克 634034, 俄罗斯
详细信息
作者简介:

TARASENKO V F(1946-) ,male, professor of Laboratory of Optical Radiation, Institute of High Current Electronics, Siberian Branch of the Russian Academy of Sciences. His main research field includes gas discharges with runaway electrons, UV and VUV spontaneous light sources, pulsed lasers on dense gases and applications. E-mail:alexei@loi.hcei.tsc.ru
Single-pulse CO2 laser frequency doubler based on GaSe and GaSe0.7S0.3 single crystals
1.

Institute of High Current Electronics SB RAS,Tomsk 634055,Russia;

2.

State Key Laboratory of Laser Interaction with Matter,Changchun Institute of Optics,Fine Mechanics and Physics,Chinese Academy of Sciences,Changchun 130033,China;

3.

Semiconductor Materials Science Laboratory,Siberian Physical and Technical Institute of Tomsk State University,Tomsk 634034,Russia
More Information
Author Bio:

TARASENKO V F(1946-) ,male, professor of Laboratory of Optical Radiation, Institute of High Current Electronics, Siberian Branch of the Russian Academy of Sciences. His main research field includes gas discharges with runaway electrons, UV and VUV spontaneous light sources, pulsed lasers on dense gases and applications. E-mail:alexei@loi.hcei.tsc.ru
摘要:

描述了使用电感储能发生器和半导体转换开关泵浦的工作波长为10.6 m的高效CO2激光器。给出了激光泵浦的非线性晶体GaSe和GaSe0.7S0.3的二次谐波振荡的实验数据和理论估算结果。结果显示,GaSe晶体在输入能量为180 mJ 时,最大能量转换效率为0.38%,倍频激光的峰值功率为8 kW。

Abstract:

An efficient CO2 laser at 10.6 m pumped by a generator with an Inductive Energy Storage(IES) generator and a Semiconductor Opening Switch(SOS) was described. Theoretical evaluation and experimental results on the second harmonic generation in GaSe and GaSe0.7S0.3 nonlinear crystals pumped by the laser were presented. Results show that for GaSe crystal, the maximum energy conversion efficiency is 0.38% at the energy of the incident radiation of 180 mJ, and the peak power of converted radiation is about 8 kW.

[1] SARKISOV S Yu,NAZAROV M M,SHKURINOV A P,et al.. GaSe1-xSx and GaSe1-xTsx solid solutions for terahertz generation and detection[C] In Proceedings of the 34th International Conference on Infrared Millimeter and Terahertz Wave(IRMMW-THz-2009), Busan,Korea,21-25 Sept. 2009. [2] DAS S,GHOSH C,VOEVODINA O V,et al.. Modified GaSe crystal as a parametric frequency converter[J]. Appl. Phys. B.,2006,82(1):43-46. [3] MANDAL K C,KANG S H,CHOI M,et al.. Ⅲ-Ⅵ chalcogenide semiconductor crystals for broadband tunable THz sources and sensors[J]. IEEE J. Selected Topics Quantum Electron.,2008,14(2):284-288. [4] VODOPYANOV K L,KULEVSKII L A. New dispersion relationships for GaSe in the 0.65-18 m spectral region[J]. Opt. Commun.,1995,118:375-378. [5] ALLAHVERDIEV K R,GULIEV R I,SALAEV E Yu,et al.. Investigation of linear and nonlinear optical properties of GaSxSe1-x crystals[J]. Sov. J. Quantum Electron., 1982,12(7):1483-1485. [6] PANCHENKO A N,ORLOVSKII V M,TARASENKO V F. Spectral characteristics of nonchain HF and DF electric-discharge lasers in efficient excitation modes[J]. Quantum Electron.,2004,34(4):320. [7] PANCHENKO A N,TARASENKO V F,TEL'MINOV E A. Efficient electric-discharge XeF laser pumped by a generator with an inductive energy storage[J]. Quantum Electron.,2006,36(5):403-407. [8] PANCHENKO A N,SUSLOV A I,TARASENKO V F,et al.. Laser on mixtures of nitrogen with electronegative gases pumped by a transverse discharge from a generator with inductive energy storage: Theory and experiment[J]. Quantum Electron.,2007,37(5):433-439. [9] ORLOVSKII V M,PANCHENKO A N,TARASENKO Y F. Electric-discharge high-peak-power CO2 laser[J]. Quantum Electron.,2010,40(3):192-194. [10] LOBANOV A N,SUCHKOV A F,SOV J. Breakdown of the active medium in a CO2 laser caused by its own radiation[J]. Quantum Electron.,1974,4(12):1436-1442.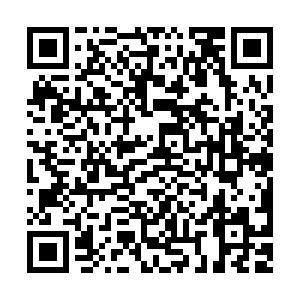 点击查看大图
计量
文章访问数:

3603

HTML全文浏览量:

482

PDF下载量:

1149

被引次数:

0