紫外固化型聚合物水凝胶的 周期图案形成及其调控
吉林大学 集成光电子国家重点联合实验室, 吉林 长春 130012
详细信息
Formation and adjustment of cycle pattern of UV-curable polymeric hydrogel
State Key Laboratory on Integrated Optoelectronics, Jilin University, Changchun 130012, China
摘要:

以聚乙二醇二丙烯酸酯型水凝胶(PEGDA)为基底,制备了长程有序的表面褶皱图形,研究了其形成机理以及调控方法。通过调控光交联加工参数,聚合物凝胶表面出现大面积的周期图形阵列,该阵列尺寸可以在101~103 m之间调控,整体图形面积可达mm至cm级。分析表明,褶皱图形的形成主要是由于水汽蒸发过程中PEGDA水凝胶膜表面弯曲与体积压缩之间的竞争作用。

Abstract:

A long-range order wrinkle pattern is fabricated based on Polymerized Poly(Ethylene Glycol)-Diacrylate(PEGDA). The formation mechanism and adjustment method are studied. The large scale of cycle pattern array occurs in the surface of polymeric hydrogel according to adjusting the optical interaction processing parameters. The dimension of the pattern can be adjusted from 101-103 m and the area of whole pattern can be an order of magnitude in millimetre or centimetre. It demonstrates that the unique performance is from the competition of the bending of skin and the compressing of bulk in the PEGDA hydrogel film.

[1] THORSEN T,ROBERTS R W,ARNOLD F H,et al.. Dynamic pattern formation in a vesicle-generating microfluidic device[J]. Phys. Rev. Lett.,2001,86(18):4163-4166. [2] KHARE K,ZHOU J,YANG S,et al.. Tunable open-channel microfluidics on soft Poly(dimethylsiloxane)(PDMS) substrates with sinusoidal grooves[J]. Langmuir,2009,25(21):12794-12799. [3] CHAN E P,CROSBY A J. Fabricating microlens arrays by surface wrinkling[J]. Adv. Materials,2006,18(24):3238-3242. [4] CHANDRA D,YANG S,LIN P C. Strain responsive concave and convex microlens arrays[J]. Appl. Phys. Lett.,2007,91(25):251912-3. [5] SUN Y L,DONG W F,YANG R ZH,et al.. Dynamically tunable protein microlenses[J]. Angewandte Chemie,2012,124(7):1590-1594. [6] WU D,WANG J N,WU S ZH,et al.. Three-level biomimetic rice-leaf surfaces with controllable anisotropic sliding[J]. Adv. Functional Materials,2011,21(15):2927-2932. [7] YANG S,CHEN G,MEGENS M,et al.. Functional biomimetic microlens arrays with integrated pores[J]. Adv. Materials,2005,17(4):435-438. [8] SCHWEIKART A,ZIMIN D,HANDGE U A,et al.. Fabrication of artificial petal sculptures by replication of sub-micron surface wrinkles[J]. Macromolecular Chemistry and Physics,2010,211(2):259-264. [9] ZHANG SH M,XIE G H,XUE Q,et al.. All fluorescent and high color rendering index white organic light-emitting devices with improved color stability at high brightness[J]. Thin Solid Films,2012,520(7):2966-2970. [10] 花景田,陈宝玖,孙佳石,等. 稀土掺杂材料的上转换发光[J]. 中国光学与应用光学 ,2010(4):301-309. HUA J T,CHEN B J,SUN J SH,et al.. Introduction to up conversion luminescence of rare earth doped materials[J]. Chinese J. Opt. Appl. Opt.,2010(04):301-309.(in Chinese) [11] CHENG Y. Progress in display technologies and their applications[J]. Chinese J. Opt. Appl. Opt.,2010(1):27-32. [12] WU D,ZHAO Y B,WU S ZH,et al.. Simultaneous efficiency enhancement and self-cleaning effect of white organic light-emitting devices by flexible antireflective films[J]. Opt. Lett.,2011,36(14):2635-2637. [13] HYUN D C,PARK M,PARK C,et al.. Ordered zigzag stripes of polymer gel/metal nanoparticle composites for highly stretchable conductive electrodes[J]. Adv. Materials,2011,23(26):2946-2950. [14] HYUN D C,PARK M,PARK C,et al.. Ordered zigzag stripes of polymer gel/metal nanoparticle composites for highly stretchable conductive electrodes[J]. Adv. Materials,2011,23(26):2946-2950. [15] BUKOWSKY C,TORRES J M,VOGT B D. Slip-stick wetting and large contact angle hysteresis on wrinkled surfaces[J]. J. Colloid and Interface Science,2011,354(2): 825-831. [16] SCHWEIKART A,HORN A,BOKER A,et al.. Controlled wrinkling as a novel method for the fabrication of patterned surfaces[J]. Adv. Polymer Science,2010,227(2010):75-99. [17] GUVENDIREN M,BURDICK J A. The control of stem cell morphology and differentiation by hydrogel surface wrinkles[J]. Biomaterials,2010,31(25):6511-6518. [18] MEI Y,KIRAVITTAYA S,HARAZIM S,et al.. Principles and applications of micro and nanoscale wrinkles[J]. Materials Science and Eng.,2010,70(3-6):209-224. [19] JANA N R,GEARHEART J,MURPHY C J. Seed-mediated growth approach for shape-controlled synthesis of spheroidal and rod-like gold nanoparticles using a surfactant template[J]. Adv. Materials,2001,13(18):1389-1393. [20] DDOYCHEVA M,PETROVA E,STAMENOVA R,et al.. UV-Induced cross-linking of poly(ethylene oxide) in aqueous solution[J]. Macromolecular Materials and Eng.,2004,289(7):676-680. [21] DECKER C,JENKINS A D. Kinetic approach of oxygen inhibition in ultraviolet- and laser-induced polymerizations[J]. Macromolecules,1985,18(6):1241-1244. [22] O'BRIEN A K,BOWMAN C. Impact of Oxygen on Photopolymerization kinetics and polymer structure[J]. Macromolecules,2006,39(7):2501-2506. [23] GUVENDIREN M,YANG S,BURDICK J A. Swelling-induced surface patterns in hydrogels with gradient crosslinking density[J]. Advanced Functional Materials,2009,19(19):3038-3045. [24] CHANDRA D,CROSBY A J. Self-Wrinkling of UV-cured polymer film[J]. Adv. Materials,2011,23(30):3441-3445. [25] JIANG C,SINGAMANENI S,MERRICK E,et al.. 28 Complex buckling instability patterns of nanomembranes with encapsulated gold nanoparticle arrays[J]. Nano Lett.,2006,6(10):2254-2259. [26] TANAKA T,SUN S T,HIROKAWA Y,et al.. Mechanical instability of gels at the phase transition[J]. Nature,1987,325(6107):796-798.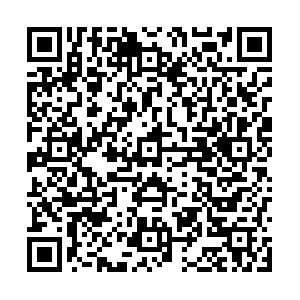 点击查看大图
计量
文章访问数:

2787

HTML全文浏览量:

410

PDF下载量:

844

被引次数:

0