用于测量太阳总辐射的空间辐射计
中国科学院 长春光学精密机械与物理研究所, 吉林 长春 130033
详细信息
Spaceborne radiometers for measuring total solar irradiance
Changchun Institute of Optics,Fine Mechanics and Physics, Chinese Academy of Sciences,Changchun 130033,China
摘要:

简述了在不同航天任务上测量太阳总辐射的各种辐射计,以及这些辐射计的结构、仪器特性、原理和运行等。这些空间辐射计大多数采用电标定的原理,以腔体探测器作为感知太阳总辐射的传感器。讨论了空间辐射计寻日方式对太阳总辐射测量精度的影响。最后,结合以往宇航任务中太阳总辐射测量的历史和经验,简述了高精度测量太阳总辐射空间辐射计的发展趋势。

Abstract:

Several kinds of radiometers on different spacecrafts for Total Solar Irradiance(TSI) measurements are briefly described in this paper, and their structures, instrument characteristics, principles, and operation are introduced. It shows that the TSIs for most of spaceborne radiometers are measured using the principle of electrical calibration, and the cavity detectors are taken as sensors for the TSI. The influence of sun-pointing manner on measurement accuracy of TSI is also discussed for the spaceborne radiometers. Finally, based on the history and experiences of past space missions, the future development of spaceborne radiometers with high accuracy for measuring TSI is discussed.

[1] TRENBERTH K,FASULLO J. Tracking Earth's energy[J]. Science,2010,328:316-317. [2] INESON S,SCAIFE A,KNIGHT J. Solar forcing of winter climate variability in the Northern Hemisphere[J]. Nature Geoscience,2011,4(11):753-757. [3] RIND D. The Sun's role in climate variations[J]. Science,2002,296:673-677. [4] HEMPELMANN A,WEBER W. Correlation between the sunspot number, the total solar irradiance, and the terrestrial insolation[J]. Solar Physics,2012,277(2):417-430. [5] GERALD M,JULIE A,KATJA M,et al.. Amplifying the pacific climate system response to a small 11-year solar cycle forcing[J]. Science,2009,325:1114-1118. [6] PESNELL D,THOMPSON B,CHAMBERLIN P. The solar dynamics observatory(SDO)[J]. Solar Physics,2012,275(1):3-15. [7] FOX N,KAISER-WEISS A,SCHMUTZ W,et al.. Accurate radiometry from space:an essential tool for climate studies[J]. Philosophical Transactions of the Royal Society A-Mathematical Physical and Engineering Sciences,2011,369(1953):4028-4063. [8] SIINGH D,SINGH R,SINGH A,et al.. Solar activity, lightning and climate[J]. Surveys Geophysics,2011,32(6):659-703. [9] FROHLICH C. Total solar irradiance observations[J]. Surveys Geophysics,2011,32(11):1-21. [10] FROHLICH C. Long-term behaviour of space radiometers[J]. Metrologia,2003,40:60-65. [11] FROHLICH C. Evidence of a long-term trend in total solar irradiance[J]. Astronom. Astrophys.,2009,501:L27-L30. [12] KANDEL R,VIOLLIER M. Observation of the Earth's radiation budget from space[J]. Comptes Rendus Geoscience,2010,342:286-300. [13] FROHLICH C,LEAN J. Solar radiative output and its variability:evidence and mechanisms[J]. Astron. Astrophys. Rev.,2004,12:273-320. [14] HICKEY J,STOWE L,JACOBOWITZ H,et al.. Initial determinations from Nimbus 7 cavity radiometer measurements[J]. Science,1980:281-283. [15] HOYT D,KYLE H,HICKEY J,et al.. The Nimbus 7 solar total irradiance:a new algorithm for its derivation[J]. J. Geophysical Research,1992,97(A1):51-63. [16] JOHN R,HICKE Y,BRADLEY M,et al.. Total solar irradiance measurements by erb/nimbus-7. a review of nine years[J]. Space Science Reviews,1988,48:321-342. [17] WILLSON R,HUDSON H,FROHLICH C,et al.. Long-term downward trend in total solar irradiance[J]. Nature,1986,234:1114-1117. [18] WILLSON R,HUDSON H. The Sun's luminosity over a complete solar cycle[J]. Nature,1991,351:42-44. [19] WILLSON R. Active cavity radiometer type IV[J]. Appl. Opt.,1979,18:179-188. [20] LEE R,GIBSON M,WILSON R,et al.. Long-term total solar irradiance variability during sunspot cycle 22[J]. J. Geophysical Res.,1995,100:1667-1675. [21] LEE R,BARKSTROM B,CESS R. Characteristics of the earth radiation budget experiment solar monitors[J]. Appl. Opt.,1987,26(15):3090-3096. [22] WILSON R. Total solar irradiance trend during solar cycles 21 and 22[J]. Science,1997,277:1963-1965. [23] FROHLICH C,ROMERO J,ROTH H,et al.. VIRGO:experiment for helioseismology and solar irradiance monitoring[J]. Solar Physics,1995,162:101-128. [24] FROHLICH C,CROMMELYNCK D,WEHRLI C,et al.. In-flight performances of VIRGO solar irradiance instruments on SOHO[J]. Solar Physics,1997,175:267-286 [25] BRUSA R,FROHLICH C. Absolute radiometers(PMO6) and their experimental characterization[J]. Appl. Opt.,1986,25:4173-4180. [26] KOPP G,LAWRENCE G. The total irradiance monitor(TIM):instrument design[J]. Solar Physics,2005,230:91-109. [27] KOPP G,HEUERMAN K,LAWRENCE G. The Total Irradiance Monitor(TIM):instrument calibration[J]. Solar Physics,2005,230:111-127. [28] KOPP G,LAWRENCE G,ROTTMAN G. The Total Irradiance Monitor(TIM):science results[J]. Solar Physics,2005,230:129-139 [29] ACQUAROLI L,ONORATI F. Coarse pointing device:smart technologies for a system on ISS[C]//Proceedings of European Conference on Spacecraft Strutures, Materials and Mechanical Testing 2005,May 10-12,2005,Noordwijk,The Netherlands,2005:1-8. [30] SCHMIDTKE G,FROHLICH C. THUILLIER G. ISS-SOLAR:total(TSI) and spectral(SSI) irradiance measurements[J]. Adv, Space Res.,2006,37:255-264. [31] MEKAOUI S,DEWITTE S,CONSCIENCE C,et al.. Total solar irradiance absolute level from DIARAD/SOVIM on the International Space Station[J]. Adv. Space Res.,2010,45:1393-1406. [32] Physikalisch Meteorologisches Observatorium Davos/World Radiation Center, Davos:Annual Report 2010[R]. Davos:PMOD/WRC,2011. [33] FANG W,YU B,WANG Y,et al.. Solar irradiance absolute radiometers and solar irradiance measurement on spacecraft[J]. Chinese J. Opt. Appl. Opt.,2009,2(1):23-28. [34] FANG W,YU B,YAO H,et al.. Devlopment of STIM[J]. SPIE,2002,4895:218-224. [35] GONG C,FANG W. Software design and implementation for solar irradiance monitor on FY-3A satellite[J]. Opt. Precision Eng.,2010,18(7):1475-1482. [36] MICHAEL M,BRIAN C,KOPP G,et al.. Accurate monitoring of terrestrial aerosols and total solar irradiance:the NASA Glory mission[J]. SPIE,2010,7826:78260U.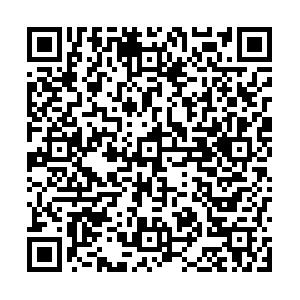 点击查看大图
计量
文章访问数:

2835

HTML全文浏览量:

563

PDF下载量:

1003

被引次数:

0