表面增强拉曼光谱生物成像技术及其应用
1.

西北大学 光子学与光子技术研究所, 陕西 西安 710069;

2.

西北大学 物理学系, 陕西 西安 710069;

3.

西北大学 化工学院, 陕西 西安 710069
详细信息
作者简介:

周明辉(1989-),男,内蒙古赤峰人,硕士研究生,2008年于中国地质大学(武汉)获得学士学位,主要从事表面增强拉曼散射生物成像方面的研究。E-mail:zhouminghui89@sina.com

通讯作者:
Bioimaging technologies based on surface-enhanced Raman spectroscopy and their applications
1.

Institute of Photonics &Photon-technology, Northwest University, Xi'an 710069, China;

2.

Physics Department, Northwest University, Xi'an 710069, China;

3.

School of Chemical Engineering, Northwest University, Xi'an 710069, China
摘要:

基于表面增强拉曼光谱的成像分析方法具有频带窄,水溶液背景弱,稳定性好,高特异性等优势已成为生物成像领域的优良选择。拉曼成像技术拓展了拉曼光谱的应用范围,使其不再只是检测单点化学成分的手段,而进一步用于对评价区域内化学物质成分、分布及变化进行整体统计和描述。本文探讨了表面增强拉曼散射的原理及增强机制,介绍了基于表面增强拉曼光谱的拉曼成像技术,并对其在无标记成像及带标记成像中的细胞成像、活体成像,特别是其在生物医学方面的应用进行了详细论述,最后讨论了表面增强拉曼光谱生物成像技术存在的问题,展望了该项技术的研究和应用前景。

Abstract:

The bioimaging technology based on the Surface-enhanced Raman Spectroscopy(SERS) has emerged as a potential alternative due to its narrow bandwidth, weak background interference, high stability of label agent and specificity. Raman imaging technique can not only analyze a single point of the sample, but also offer an integral description of ingredient, distribution and variation for a large scale selected region. This paper introduces the principle of surface enhanced Raman scattering and its enhancement mechanism. Then, it reviews the recent development of SERS based bioimaging where both non-labeled and labelled SERS imaging techniques are included, and describes its applications to the biomedicine. Finally, it discusses some problems existed in the current technology and points out the future developing trends of the SERS-based bioimaging.

[1] RAMAN C V,KRISHMAN K S. A new type of secondary radiation[J]. Nature,1928,121:501-502. [2] 段建民. 金属纳米粒子局域电磁增强的数值模拟研究[D].大连:大连理工大学,2009. DUAN J M. Studies on localized electromagnetic enhancement of metallic nanoparticle by numerical simulation [D]. Dalian:Dalian University of Technology,2009.( in Chinese) [3] FLEISHMANN I M,HENDRA J P,MCQUILLIAN A J. Raman spectra of pyridine adsorbed at a silver electrode[J]. Chen. Phys. Lett.,1974,26(2):163-166. [4] JEANMAIRE D L,VAN DUYNE R P. Surface raman spectroelectrochemistry:Part Ⅰ.Heterocyclic, aromatic, and aliphatic amines adsorbed on the anodized silver electrode[J]. J. Electroanal. Chem. Inter. Electro.,1977,84(1):1-20. [5] ALBRECHT M G,CREIGHTON J A. Anomalously intense Raman spectra of pyridine at a silver electrode[J]. J. Am. Chem. Soc.,1977,99(15):5215-5217. [6] MOSKOVITS M. Surface-enhanced spectroscopy[J]. Rev. Mod. Phys.,1985,57:783-826. [7] LIANG E J,KIEFER W. Chemical effect of SERS with near-infrared excitation[J]. J. Raman Spectroscopy,1996,27:879-885. [8] ADRIAN F J. Charge transfer effects in surface-enhanced Raman scattering[J]. J. Chem. Phys.,1982,77(11):5302-5315. [9] KUMAR P S,PASTORIZA-SANTOS I,RODRIGUEZ-GONZALEZ B,et al.. High-yield synthesis and optical response of gold nanostars[J]. Nanotechnology,2008,19:015606. [10] STOERZINGER K A,LIN J Y,ODOM T W. Nanoparticle SERS substrates with 3D Raman-active volumes[J]. Chem. Sci.,2011,2:1435-1439. [11] KNEIPP K,WANG Y,KNEIPP H,et al.. Single molecule detection using Surface-Enhanced Raman Scattering(SERS)[J]. Phys. Rev. Lett.,1997,78:1667-1670. [12] KUDELSKI A. Analytical applications of Raman spectroscopy[J]. Talanta,2008,76(1):1-8. [13] LI K,CLIME L,TAY L,et al.. Multiple surface plasmon resonances and near-infrared field enhancement of gold nanowells[J]. Anal. Chem.,2008,80:4945-4950. [14] FENG S,CHEN R,LIN J,et al.. Nasopharyngeal cancer detection based on blood plasma surface-enhanced Raman spectroscopy and multivariate analysis[J]. Biosens Bioelectron,2010,25(11):2414-2419. [15] BERGHOLT M S,ZHENG W,LIN K,et al.. Combining near-infrared-excited autofluorescence and Raman spectroscopy improves in vivo diagnosis of gastric cancer[J]. Biosens Bioelectron,2011,26(10):4104-4110. [16] KELLER M D,VARGIS E,DE MATOS GRANJA N,et al.. Development of a spatially offset Raman spectroscopy probe for breast tumor surgical margin evaluation[J]. J Biomed Opt.,2011,16(7):077006. [17] VARGIS E,KANTER E M,MAJUMDER S K,et al.. Effect of normal variations on disease classification of Raman spectra from cervical tissue[J]. Analyst.,2011,136(14):2981-2987. [18] DOCHOW S,KRAFFT C,NEUGEBAUER U,et al.. Tumour cell identification by means of Raman spectroscopy in combination with optical traps and microfluidic environments[J]. Lab. Chip,2011,11(8):1484-1490. [19] STENZL A,COWAN N C,SANTIS M D,et al.. Treatment of muscle-invasive and metastatic bladder cancer:update of the EAU guidelines[J]. European Urology,2011,59:1009-1018. [20] LAI X,HUANG W,XU R. Geometry optimization of atomic clusters using a heuristic method with dynamic lattice searching[J]. J. Phys. Chem. A,2011,115(20):5021-5026. [21] KHO K W,QING K Z,SHEN Z X,et al.. Polymer-based microfluidics with surface-enhanced Raman-spectroscopy-active periodic metal nanostructures for biofluid analysis[J]. J. Biomed Opt.,2008,13(5):054026. [22] LIU G L,LEE L P. Nanowell surface enhanced Raman scattering arrays fabricated by soft-lithography for label-free biomolecular detections in integrated microfluidics[J]. Appl. Phys. Lett.,2005,87:074101-074103. [23] NABIEV I,CHOURPA I,MANFAIT M. Applications of Raman and surface-enhanced Raman scattering spectroscopy in medicine[J]. J. Raman Spectroscopy,1994,25(1):13-23. [24] MANFAIT M,NABIEV I,MOJANI H. Molecular events on single living cancer cells as studied by microspectrofluorometry and micro SERS raman spectroscopy[J]. J. Cell.Pharma,1992,3:120-125. [25] EFRIMA S,BRONK B. Silver colloids impregnating or coating bacteria[J]. J. Phys. Chem. B,1998,102(31):5947-5950. [26] SYME C D,SIRIMUTHU N M,FALEY S L,et al.. SERS mapping of nanoparticle labels in single cells using a microfluidic chip[J]. Chem. Commun.,2010,46(42):7921-7923. [27] KONG K V,LAM Z,GOH W D,et al.. Metal carbonyl-gold nanoparticle conjugates for live-cell SERS imaging[J]. Angew Chem. Int. Ed. Engl.,2012,51(39):9796-9799. [28] CHOURPA I,LEI F H,DUBOIS P,et al.. Intracellular applications of analytical SERS spectroscopy and multispectral imaging[J]. Chem. Soc. Rev.,2008,37(5):993-1000. [29] ZHANG C,LIU T,SU Y,et al.. A near-infrared fluorescent heptamethine indocyanine dye with preferential tumor accumulation for in vivo imaging[J]. Biomaterials,2010,31(25):6612-6617. [30] HOSHINO A,FUJIOKA K,OKU T,et al.. Physicochemical properties and cellular toxicity of nanocrystal quantum dots depend on their surface modification[J]. Nano Letters,2004,4(11): 2163-2169. [31] ZAVALETA C L,SMITH B R,WALTON I,et al.. Multiplexed imaging of surface enhanced Raman scattering nanotags in living mice using noninvasive Raman spectroscopy[J]. Proc. Natl. Acad Sci.,2009,106(32):13511-13516. [32] YIGIT M V,ZHU L,IFEDIBA M A,et al.. Noninvasive MRI-SERS imaging in living mice using an innately bimodal nanomaterial[J]. ACS Nano,2011,5(2):1056-1066. [33] STONE N,FAULDS K,GRAHAM D,et al.. Prospects of deep Raman spectroscopy for noninvasive detection of conjugated surface enhanced resonance Raman scattering nanoparticles buried within 25 mm of mammalian tissue[J]. Anal. Chem.,2010,82(10):3969-3973. [34] QIAN X M,PENG X H,ANSARI D O,et al.. In vivo tumor targeting and spectroscopic detection with surface-enhanced Raman nanoparticle tags[J]. Nature Biotechnology,2008,26:83-90. [35] SUN L,SUNG K B,DENTINGER C,et al.. Composite organic-inorganic nanoparticles as Raman labels for tissue analysis[J]. Nano Lett.,2007,7(2):351-356. [36] SOUZA G R,LEVIN C S,HAJITOU A,et al.. In vivo detection of gold-imidazole self-assembly complexes:NIR-SERS signal reporters[J]. Anal. Chem.,2006,78(17):6232-6237. [37] HUANG P J,CHAU L K,YANG T S,et al.. Nanoaggregate-embedded beads as novel Raman labels for biodetection[J]. Adv. Funct. Mater,2009,19:242-248. [38] SAMANTA A,MAITI K K,SOH K S,et al.. Ultrasensitive near-infrared Raman reporters for SERS-based in vivo cancer detection[J]. Angew Chem. Int. Ed. Engl.,2011,50(27):6089-6092. [39] LIZ-MARZ N L M,GIERSIG M,MULVANEY P. Homogeneous silica coating of vitreophobic colloids[J]. Chem. Commun.,1996,6:731-732. [40] LIU G,JI H,YANG X,et al.. Synthesis of a Au/silica/polymer trilayer composite and the corresponding hollow polymer microsphere with a movable Au core[J]. Langmuir,2008,24(3):1019-1025. [41] GRAHAM D,GOODACRE R. Chemical and bioanalytical applications of surface enhanced Raman scattering spectroscopy[J]. Chem. Soc. Rev.,2008,37(5):883-884. [42] NI J,LIPERT R J,DAWSON G B,et al.. Immunoassay readout method using extrinsic Raman labels adsorbed on immunogold colloids[J]. Anal. Chem.,1999,71(21):4903-4908. [43] MAITI K K,DINISH U S,SAMANTA A,et al.. Multiplex targeted in vivo cancer detection using sensitive near-infrared SERS nanotags[J]. Nano Today,2012,7:85-93.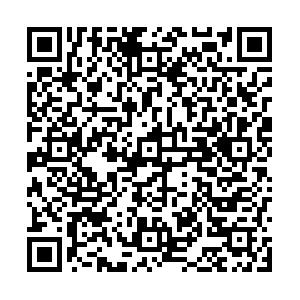 点击查看大图
计量
文章访问数:

2852

HTML全文浏览量:

438

PDF下载量:

926

被引次数:

0