基于相位相关的匀速直线运动 模糊图像位移参数估计
中国科学院 长春光学精密机械与物理研究所, 吉林 长春 130033
详细信息
Estimation of displacement parameters for uniform linear motion-blurred images based on phase-only correlation
Changchun Institute of Optics, Fine Mechanics and Physics, Chinese Academy of Sciences, Changchun 130033, China
摘要:

为估算匀速直线运动模糊图像的运动参数,提出了一种基于相位相关分析的图像配准方法。该方法利用傅里叶变换的平移特性,对产生平移的目标图像进行傅里叶变换并计算归一化互功率谱,其傅里叶逆变换对应二维脉冲函数,通过计算脉冲函数峰值坐标获取位移图像之间的亚像元级位移量。结合相位相关配准原理和线性空间不变退化模型,给出了匀速直线运动点扩散函数及其光学传递函数的数学描述;讨论了匀速直线运动模糊对相位相关配准结果的影响,证明了图像经过匀速直线运动退化后,位移图像之间归一化互功率谱具有不变性。实验结果表明:动态运动模糊图像最大检测误差为0.489 pixel,标准差为0.16 pixel。

Abstract:

To estimate displacement parameters for uniform linear motion-blurred images, a method of image registration based on phase-only correlation is introduced. The method is based on the translation characteristics of Fourier transform to search the translation between the images. The inverse Fourier transform of the normalized cross power spectrum for a pairs of images is a two dimension impulse function, and the translation displacement between the images can be finely retrieved from the location of the correlation peak. Combined with the image registration principle of phase-only correlation and the degradation model of spatially variant blur, the mathematical expressions of Point Spread Function(PSF) and Optical Transfer Function(OTF) for the uniform linear motion blur are described, and the effect of motion blur on the correlation registration is discussed. The relation between the variance of normalized cross power spectrum and the degradation of blurred images is demonstrated, which is only dependent on the displacement between the images and not on the blur in images. The experimental result shows that this method can detect sub-pixel-level shift parameters accurately and efficiently and the maximum registration error is only 0.489 pixel, the root of mean square error of image registration is 0.16 pixel.

[1] CASTLEMAN K R. 数字图像处理 [M].北京:电子工业出版社,2004. CASTLEMAN K R. Digital Image Processing[M]. Beijing:Publishing House of Electronics Industry, 2004. [2] KO S J,LEE S H,JEON S W,et al.. Fast digital image stabilization based on gray-coded bit-plane matching[J]. IEEE T. Consum. Electr.,1999,45(3):598-603. [3] 姚军,蒋晓瑜,杜登崇,等. 使用粒子滤波器实现电子稳像[J]. 光学 精密工程,2009,17(5):1005-1110. YAO J,JIANG X Y,DU D CH,et al.. Digital image stabilization based on particle filter[J]. Opt. Precision Eng.,2009,17(5):1005-1110.(in Chinese) [4] ARGYRIOU V,VLACHOS T. Sub-pixel motion estimation using gradient cross-correlation //The 7th International Symposium on Signal Processing and its Applications(ISSPA),Paris,France,July 1-4,2003. [5] LIKHTERIV B,KOPEIKA N S. Motion-blurred image restoration using modified inverse all-pole filters[J]. J. Electronic Imaging,2004,3(2):257-263. [6] 王晓红,赵蓉椿. 任意方向运动模糊的消除[J]. 中国图像图形学报,2000,5(6):525-529. WANG X H,ZHAO R CH. Restoration of arbitrary dirction motion-blurred images[J]. J. Image and Graphics,2000,5(6):525-529(in Chinese). [7] STERN A,INNA KRUCHAKOV,EITAN YOAVI,et al.. Recognition of motion blurred image by use of the method of moments[J]. Appl. Opt.,2002,41(11):2164-2171. [8] STERN A,KOPEIKA N S. Analytical method to calculate optical transfer function for image motion and vibration using moments and its implementation in image restoration[J]. SPIE,1996,2827:191-202. [9] TAN K C,LIM H,TAN B T G. Restoration of real-world motion-blurred images[J]. CVGIP,1991,53:291-299. [10] FOROOSH H,ZERUBIA J,BERTHOD M. Extension of phase correlation to sub-pixel registration[J]. IEEE T. Image Process.,2002,11(3):188-200. [11] 黎俊,彭启民,范植华. 亚像素级图像配准算法研究[J]. 中国图象图形学报,2008,13(11):2071-2075. LI J,PENG Q M,FAN ZH H. Asurvey of sub-pixel image registration methods[J]. J. Image and Graphics,2008,13(11):2071-2075.(in Chinese) [12] 冯林,管慧娟,藤弘飞. 基于互信息的医学图像配准技术研究进展[J]. 生物医学工程学,2005,22(5):1078-1081. FENG L,GUAN H J,TENG H F. Advances in medical image registration based on mutual information[J]. J. Biomedical Eng. Res.,2005,22(5):1078-1081.(in Chinese) [13] 桂志国,韩焱. 相位相关配准法及其在射线图像数字减影中的应用[J]. 仪器仪表学报,2004,25(4):520-522. GUI ZH G,HAN Y. Phase correlation technique for image registration and its application in DSA of radiographic image[J]. Chinese J. Sci. Instrum.,2004,25(4):520-522.(in Chinese) [14] KULIN C D,HINES D C. The phase correlation image alignment method //Proceedings of the IEEE International Conference on Cybernetics and Society,New York,USA,1975:163-165. [15] 李仕,张葆,孙辉. 航空多重模糊图像的恢复[J]. 光学 精密工程,2009,17(5):1162-1169. LI SH,ZHANG B,SUN H. Restoration of aerial multiple blurred images[J]. Opt. Precision Eng.,2009,17(5):1162-1169.(in Chinese) [16] WEN C Y,LEE C H. Point spread functions and their applications to forensic image restoration[J]. Forensic Sci. J.,2002,1:15-26.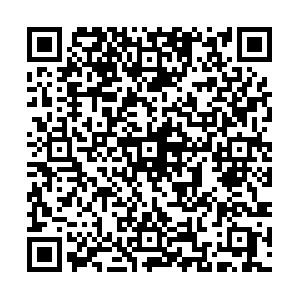 点击查看大图
计量
文章访问数:

3711

HTML全文浏览量:

435

PDF下载量:

886

被引次数:

0